Arcadia Counseling Center (ACC) provides counseling for a wide range of mental health issues and serves children, adolescents, adults, families and couples. Our mission is to empower our clients by mobilizing their strengths and enhancing their coping skills in order to live more fulfilling and productive lives.
ACC was founded in 2005 by Laura Greenwood and a fellow colleague. After years of networking and word-of-mouth, ACC became a thriving, well-known private practice serving the needs of many in Metro Phoenix. In 2012, Laura reconnected with long-time Arizona native and clinical social worker, Julie Karnes, to form a new partnership at ACC. Together, Laura and Julie have established strong, professional relationships with their clients, as well as with the medical, psychiatric, social service, and educational community across the Valley.
Laura T. Greenwood, MSW, LCSW
Laura was born and raised in Phoenix, Arizona. Graduation from Arcadia High School was followed by a four-year undergraduate program at Chapman University in Orange County, where she obtained a bachelor's degree in Psychology. The next two years were devoted to graduate study at the University of Southern California in Los Angeles, where she earned her Master's Degree in Social Work. Laura is currently licensed in both California and Arizona as a Clinical Social Worker.
Laura has 18+ years of experience in direct clinical practice providing both short and long-term counseling to individuals from 5 to 85 years of age. She works in collaboration with school personnel, psychologists, psychiatrists and primary care physicians, on behalf of her clients. Laura provides individual, family and couples counseling to youth and adults, and has developed a special interest with the young adult population. Her scope of practice includes: Depressive Disorders, Panic or Anxiety Disorders, Obsessive-Compulsive Disorder (OCD), Conduct Disorder, Oppositional Defiant Disorder, Generalized Anxiety Disorder (GAD), Social Anxiety, Post Traumatic Stress Disorder (PTSD), Specific Phobias, Attention Deficit Disorders (ADD/ADHD), divorce and blended families, relationship issues, bereavement, LGBTQ, stress management and general life transitions.
A psychiatrist once stated, "Laura is outstanding in her clinical knowledge and uses this with her character traits of integrity, honesty and empathy to create trusting and productive relationships."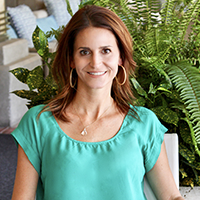 Julie E. Karnes, MSW, LCSW
Julie was born and raised in Phoenix, Arizona and completed her undergraduate work at Arizona State University. Julie graduated Summa Cum Laude with a Bachelor's degree in Family Resources and Human Development and a minor in Psychology. She then moved to Washington, where she practiced social work with at-risk preschoolers, teens and families for approximately three years prior to pursuing her Master's degree. Julie obtained her Master's in Social Work from Arizona State University with a specialization in Child Welfare and has been serving children and families since 1999. Julie is certified as a Licensed Clinical Social Worker in Arizona.
Currently, Julie provides therapy to children, teens, adults, couples and families at Arcadia Counseling Center. Her scope of practice includes the following: anxiety/panic disorders, depression, mood disorders, personality disorders, child and teen behavioral issues, ADHD, divorce & blended families, relationship concerns, OCD, trauma, grief, body image and eating disorders, LGBTQ, PTSD, victims of sexual abuse, sexual acting out, chemical dependency/abuse and stress management. She works primarily within the cognitive-behavioral, systems and psychodynamic models of treatment. Julie has knowledge of the juvenile and family court systems, and served as an Officer of the Court through the Court Appointed Special Advocate Program. Further, she is certified in DBT (Dialectical Behavioral Therapy), is a trained facilitator for MRT (Moral Reconation Therapy), and certified in Equine-Assisted Therapy.
---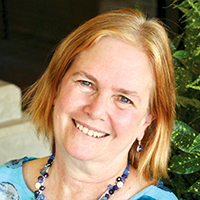 Lisa Kubie, PMHNP-BC
Lisa was born and raised in New York State where she also spent most of her career. She recently moved to Phoenix in order to be closer to members of her family.
Lisa attended New York University where she received a BSN in nursing. After graduation she worked as a staff nurse in hospital medical settings. After working for one year as a nurse in Mexico, Lisa attended Yale University's Family Nurse Practitioner program where she received a Master Degree in Nursing. Following graduation, Lisa worked as a Family Nurse Practitioner at various medical clinics that focused on providing quality healthcare to underserved populations.
With a growing interest in psychological care, Lisa decided to become a Psychiatric Mental Health Nurse Practitioner and received her Post-Masters Certificate as a PMHNP at Pace University. For twelve years prior to her move to Arizona, Lisa worked at a New York State mental health clinic providing comprehensive care as she incorporated psychological counseling along with prescribing medications to her clients.
Lisa received her Board Certification as a Psychiatric Mental Health Nurse Practitioner from The American Nursing Credentialing Center.
Lisa loves her work in that she feels each person has a unique personal history. She believes that all of us encounter obstacles during certain periods in our life. With the assistance of therapy, a person can develop the tools they need to address these difficulties and are rewarded with newly obtained personal insight.
She likes telling her clients that they are receiving "two in one" as she incorporates her strongly held nursing philosophy of treatment along with her medical background as she cares for her clients.
Lisa uses a motivational interviewing style to enhance her eclectic approach to therapy where she incorporates multiple modalities along with the use of CBT and DBT methods. She has a comprehensive psychopharmacology background that complements the psychotherapy.
Lisa sees any client over the age of sixteen and welcomes anyone along the adult life spectrum. She has a particular interest in women's issues, inter-generational stressors and adjustment disorders. In addition, she feels comfortable dealing with the whole spectrum of psychological disorders.